9. februar – 20. maj 2024
IMPRESSIONISMEN OG DENS OVERSETE KVINDER
I en pragtudstilling med værker fra hele verden fejrer Ordrupgaard 150-års jubilæet for den første ud af i alt otte banebrydende impressionist-udstillinger, der fandt sted i 1874. Udstillingen vil især fokusere på fem kvindelige kunstnere, der har været oversete i den store fortælling om impressionismen og den moderne kunsts fremkomst.
Her vil man kunne opleve helt centrale billeder af franske Berthe Morisot og amerikanske Mary Cassatt, såvel som hovedværker af mere underbelyste kunstnere som franske Eva Gonzalès og Marie Bracquemond samt russisk-ukrainske Marie Bashkirtseff, hvoraf de to sidstnævnte aldrig før har været vist i Danmark. Udstillingen følger deres kamp for en plads i kunsthistorien og betragter det aftryk, deres værker efterlod på tidens kunstscene – i de uafhængige impressionist-udstillinger såvel som i de store, censurerede udstillinger på Salonen. For mange er impressionismen stadig tæt forbundet med skildringer af storbyens boulevarder og det offentlige forlystelsesliv i Paris. Men som udstillingen vil vise, belyser de kvindelige kunstneres billeder fra hovedsageligt privatsfæren andre og lige så væsentlige sider af impressionismen og den modernitet, som bevægelsen udsprang af.
I udstillingen, der er blevet forberedt gennem flere år, vil man også stifte bekendtskab med en række af de historisk oversete kvinder, der er blevet foreviget i flere af impressionismens mest ikoniske malerier – fra de sorte modeller i Édouard Manet og Edgar Degas' billeder til de mange familiemedlemmer og venner, der fortrinsvis skildres i de kvindelige kunstneres værker. Udstillingen vil ikke blot undersøge måden, hvorpå disse kvinder er malet, men også interessere sig for deres identitet, hvilket åbner op for nye fortællinger og perspektiver på impressionismens banebrydende maleri og dens kunstnere.
Efter visningen på Ordrupgaard vil udstillingen blive præsenteret på The National Gallery of Ireland i Dublin.
Udstillingen er støttet af: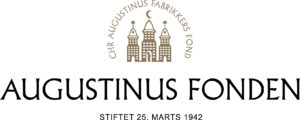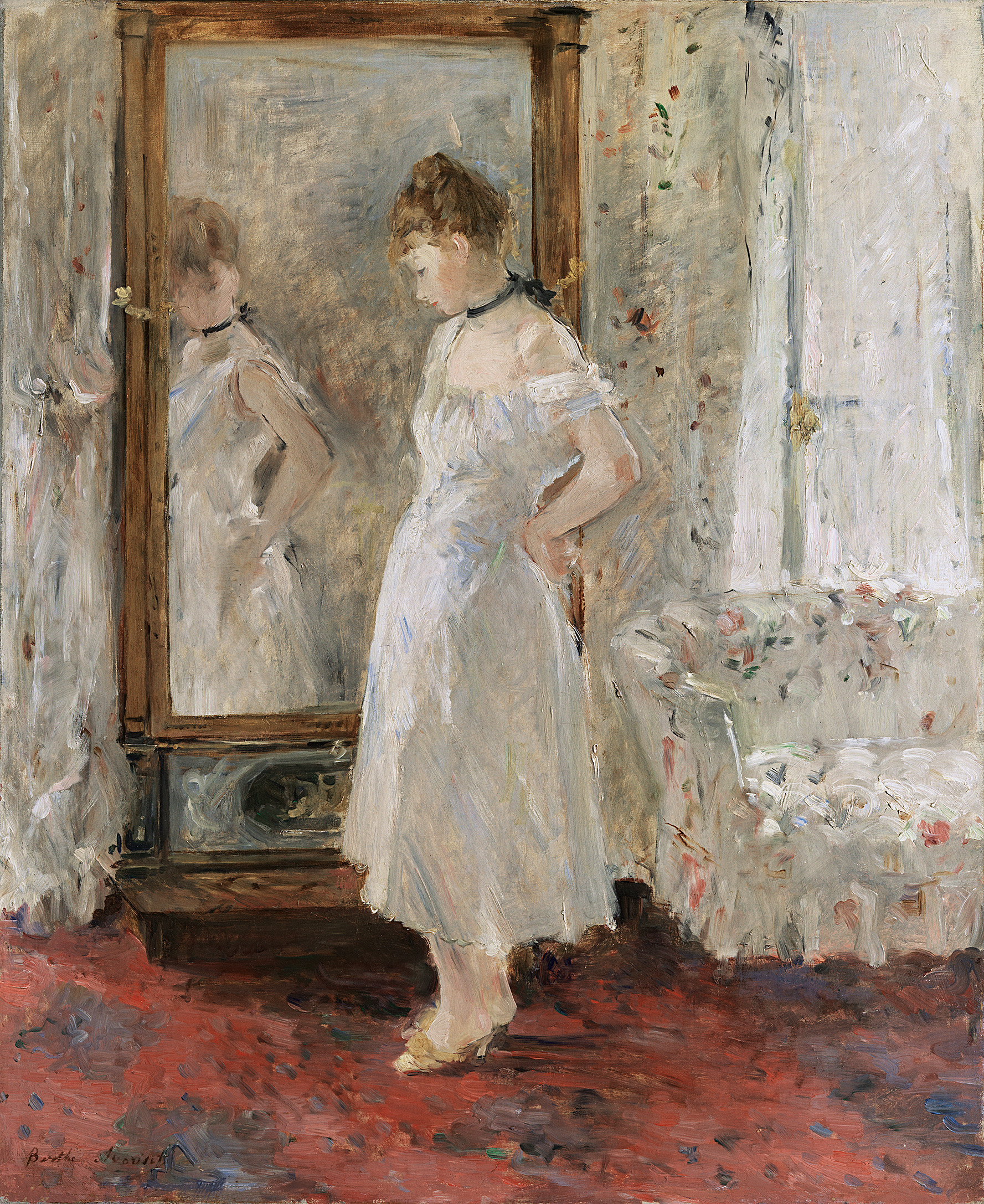 Berthe Morisot, The Psyche mirror, 1876. Museo Nacional Thyssen-Bornemisza