18. may – 4. september 2022
PETER HANSEN
I PAINT WHAT I SEE
From 18 May, we will be directing focus on the last of the great Funen painters. Following exhibitions of works by Fritz Syberg, Anna Syberg, as well as Alhed and Johannes Larsen, the turn has now come to Peter Hansen (1868–1928).

Needless to say, Peter Hansen's work occupies a central position in Ordrupgaard's collection of Danish art. He went to school with Ordrupgaard's founder, Wilhelm Hansen, and they remained friends throughout their lives, which actually served to kindle Wilhelm Hansen's interest in art. One of the issues that united the two men was the respect for the idea of the steadily and diligently working man. Wilhelm Hansen himself embodied this work ideal in everything he did, and Peter Hansen made it a key motif in his art – irrespective of whether he portrayed shipbuilders in Faaborg, mountain farmers in Civita d'Antino, or people collecting manure in the streets of Pompeii.
Peter Hansen was born in Faaborg, later dividing his time between his native town on the island of Funen and the area around Enghave Plads in Copenhagen where he spent the winter months. Everyday life was Peter Hansen's preferred motif, be it children playing or workers resting on a bench. Having said that, his overarching objective was never a social one. On the contrary, he merely depicted an objective sample of reality based on his fascination with light and colours, and he was uniquely capable of capturing the moment.
This exhibition aims to present Peter Hansen as an eminent colourist and to show how he was able, in his finest works and by simple means, to accentuate the banality and rusticity evident in the now iconic paintings Playing Children, Enghave Plads and Children Skating Outside Faaborg.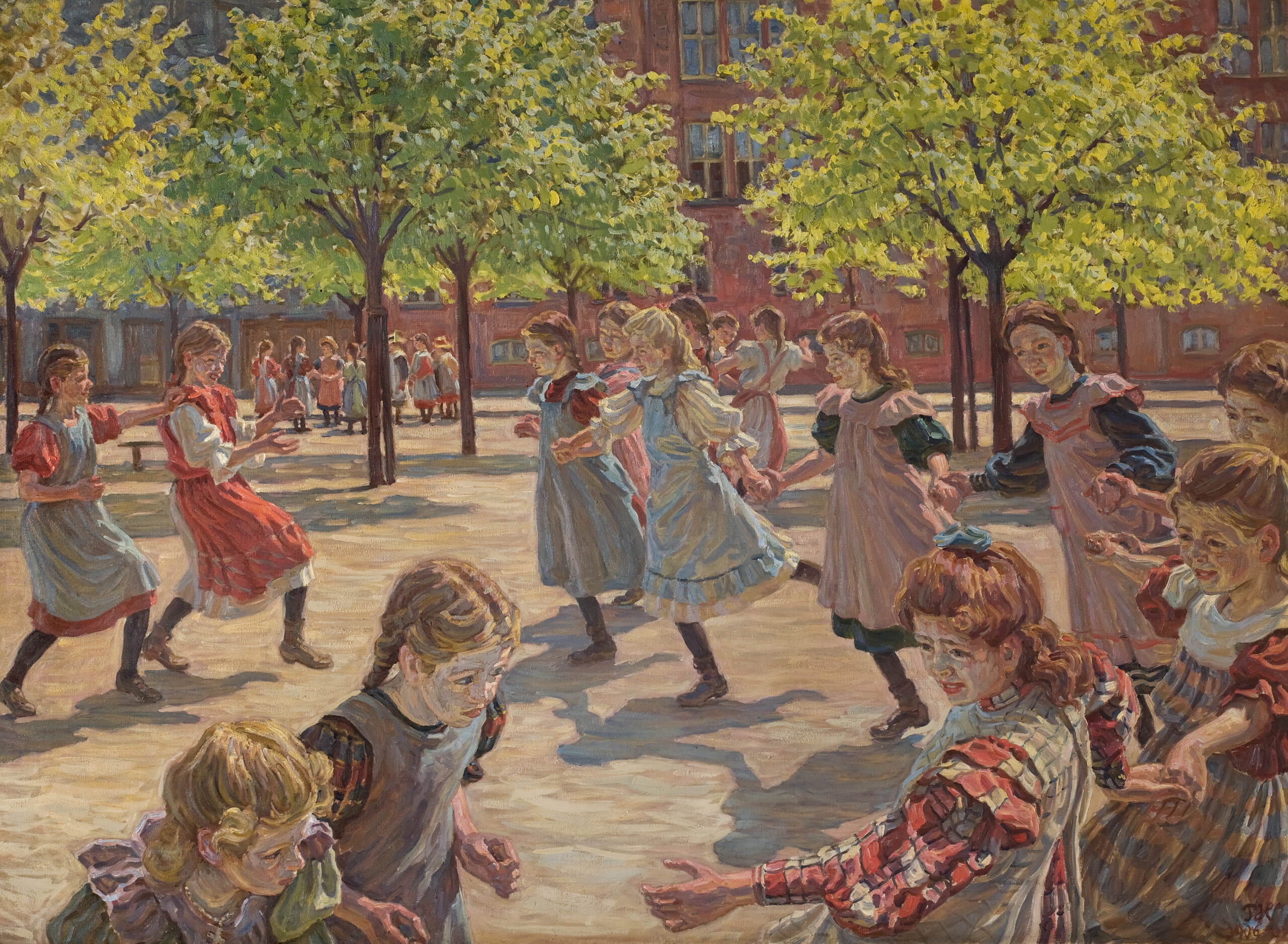 Peter Hansen, Playing Children, Enghave Square. 1906-1908. Faaborg Museum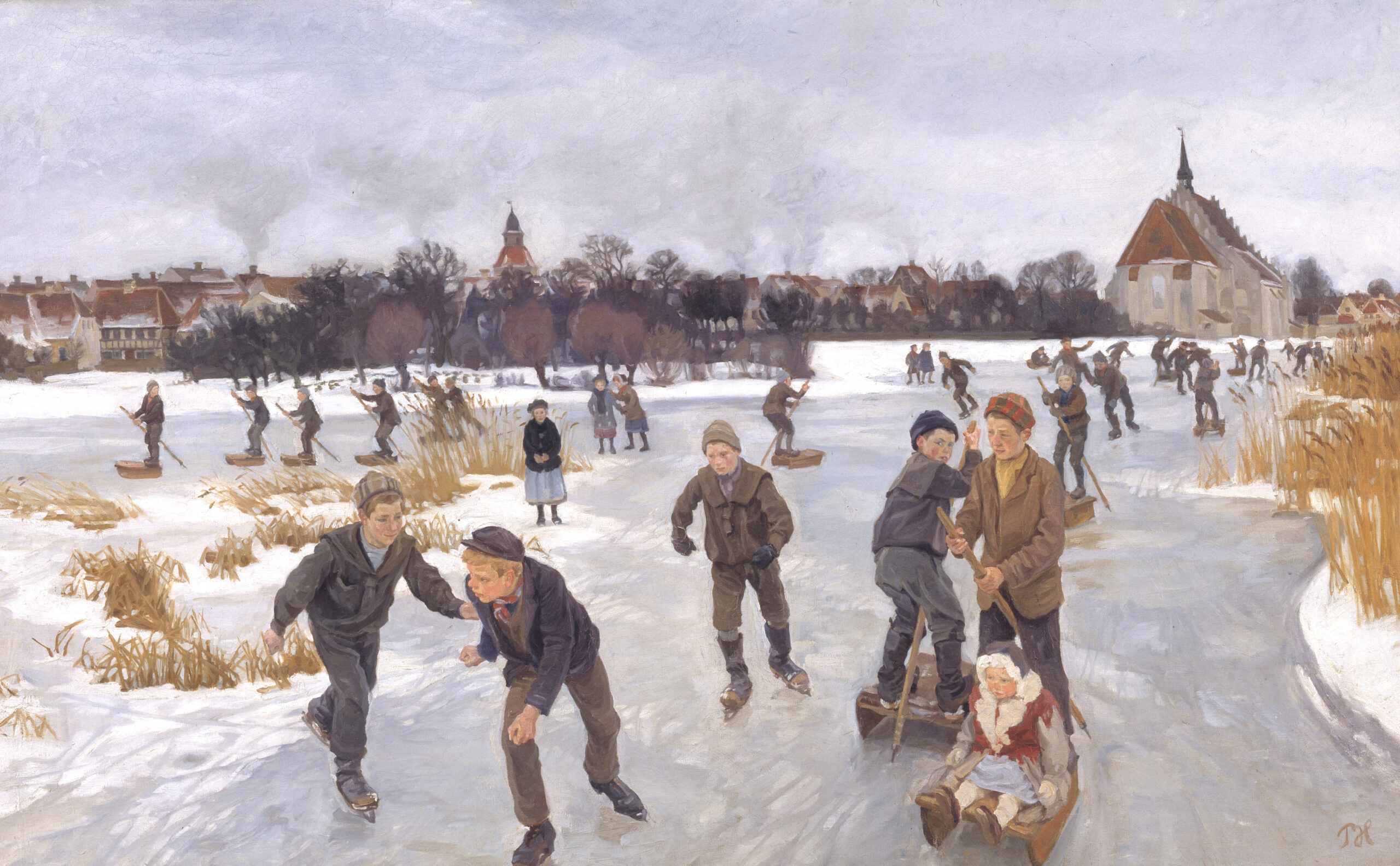 Peter Hansen, Children skating outside Fåborg. 1901. Statens Museum for Kunst