Rousseau was a leading figure in the Barbizon School and preferred to paint in the Forest of Fontainebleau in the Auvergne. His Romantic attitude to nature is manifested in an almost religious adulation of the landscape. Rousseau's works were often rejected by the Salon and for that reason he acquired the nickname "Le grand refusé" (The Great Refuser).
Motifs: Landscapes both with and without figures.
Oil and pastel on canvas
128.5 x 190.5 cm
1856-58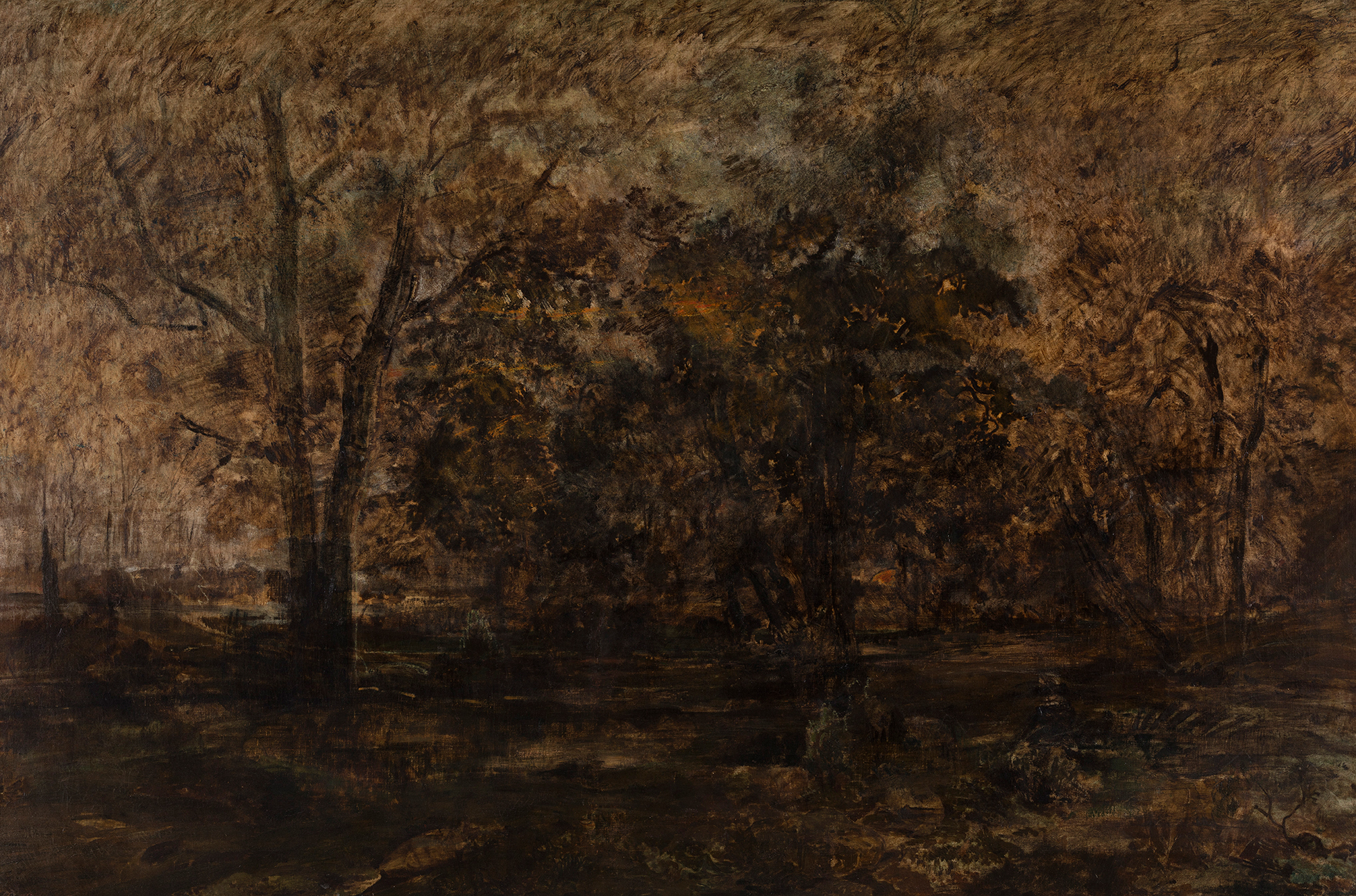 Oil and pastel on canvas
128.5 x 190.5 cm
1856-58
Sunset in the Forest
A special type of Rousseau landscape is, like this one, painted in a large format with a perspective that makes the landscape tower up before the observer. The point of view means that we are situated as observers down among the trees and can immerse ourselves in the enclosed, penetrative experience of nature. The forest is monumental and the network of dark branches seems to conjure up an impression of the spirit of the forest.
It is often hard to tell whether Rousseau's pictures are finished or unfinished. This may be a deliberate gambit by the artist, for the visible, brownish underpainting often helps to create a particularly evocative mood in his forest interiors. The sombre tone is also often reinforced because Rousseau has used twilight or wintertime as his motif. In this picture the sun has almost gone down and is seen as an orange hemisphere behind the trees in the right of the picture. The last sunbeams filter imperceptibly through the branches and contribute to the picture's interpretation of the mystery of the forest.